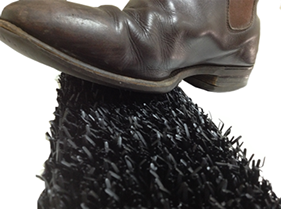 Transcom Industries Boot Scraper Mat
Part No. BSM24 – Boot Scraper Mat
Transcom Boot Scraper Mat is made of the same durable material as Sprayshield mudflaps and is designed for quick and easy fitment to truck cabin steps with nylon straps supplied.
These boot scraper mats will help to keep cabin interiors cleaner by removing dust and grime from boots prior to entry.
Tough and durable construction
Easy to fit
Easy to clean
NOTE: Ensure this mat is fitted securely and not in any position that could be hazardous.