TRANSCOM SPRAYSHIELD™ "rigid anti-spray" Mudflaps Size Chart

(455mm X 455mm)

# 1818RAS
READING THIS CHART
Transcom size charts are easy to read.
The number in black brackets is drop x width
The number in RED is the Transcom part
number which is drop x width in inches.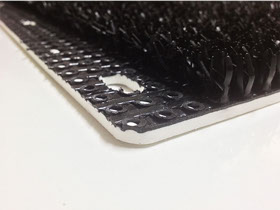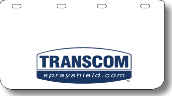 (300mm X 610mm)
# 1224RAS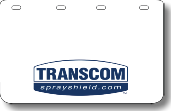 (385mm X 610mm)
# 1524RAS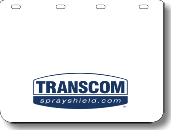 (455mm X 610mm)

# 1824RAS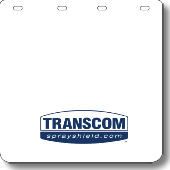 (610mm X 610mm)

# 2424RAS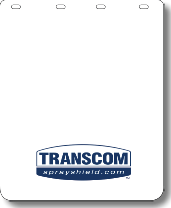 (745mm X 610mm)

# 3024RAS

Available in plain white universal or printed with corporate branding.
Custom sizes, designs and configurations available upon request.
We currently work with many OE manufacturers to create specific mudflaps for special fitment.